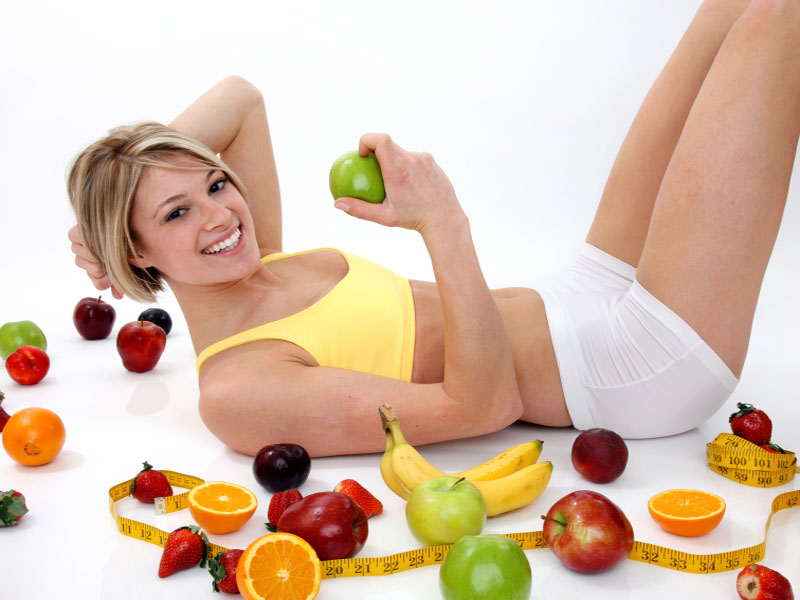 On May 12, 2016
No Comments
All Day Energy Greens Review
All Day Energy Greens is a green drink sold by Institute for Vibrant Living (IVL). The company claims that more than 600,000 customers have purchased their powder formula. Here is a detailed All Day Energy Greens review.
All Day Energy Greens Review – About the Product
All Day Energy Greens is a green drink powder formula sold in canisters. The formula combines 40 ingredients (several of which have been proven to have positive health effects by leading researches) to create a powder where one tablespoon provides the nutritional value of 5 helpings of fruits and vegetables.
The company suggests that you mix 1 tablespoon of the formula with 6-8 ounces of water or a smoothie. It is not intended for use by individuals below 18 years of age, pregnant or lactating women. The supplement doesn't claim to cure any diseases and consequently, has not been approved by the FDA (US Food and Drug Administration)
Apart from increasing energy levels, the green supplement claims to improve digestion by maintaining the body's acid/base balance. It delivers antioxidants to the cells. The formula also beefs up body's immunity. It can be incorporated in a weight management plan as a healthy nutrition option.
All Day Energy Greens Review – The Ingredient List
As is often the case with energy supplements, loud advertising can often be a cover for an ingredient list that can be best described as lacking. Fortunately, this is not the case with All Day Energy Greens. In addition to the usual green drink ingredients (alfalfa, barley, soy lecithin, aloe vera, watercress, broccoli, kale, and spinach) it includes rare ingredients like grape seed, royal jelly powder, ginger, and cactus leaf powder. One notable ingredient in the formula is the Ginko Bilboa extract which is known to improve blood circulation and has been used in traditional medicine since 2600 BC.
The Good
Big Nutrition
Let's start with a breakdown of the supplement's nutritional value. According to the company, each tablespoon (approximately 10.6 grams) delivers 5 grams of carbohydrate (1 gram of which is dietary fiber). It also contains 380 mg or Vitamin C, 200 IU if Vitamin E, and 40 mg of sodium. The supplement's nutritional tally is good but does this mean that the drink is fattening? No, each serving has just 35 calories. If you are on a weight loss program, you can still this green supplement. In fact, it may help overcome the loss of energy felt after exercising or dieting.
Fruity Taste
The formula has 40 ingredients and most of them individually taste repulsive. The product's developers have done a good job at masking the earthy tastes of its ingredients. The result is a fruity flavor that is as drinkable when dissolved in water as it is when mixed with a smoothie.
Great Value
At $39.99 for a month's supply, it comes down to $1.33 a drink. There are only a few other green drink supplements that provide better value than this green supplement. However, this is probably because these other supplements (like Total Living Drink Greens) have larger serving sizes. 12 month supply costs $299 which makes a drink cost 83 cents.
The Bad
All Day Energy, Really?
The name may falsely imply that you don't need any other nutrition to go through a day. The serving size of 35 calories is not enough to fuel a whole day on its own. Remember that the supplement will not deliver some pre-paid form of energy to your body but will stimulate the cells into producing more energy, using the other food you ingest as a raw material.
Misses Probiotics
True that All Day Energy Greens is a green energy drink powder but the makers have added value by including Vitamin C, Vitamin E, and Sodium. It would have been great if they had included probiotics as well. These promote the growth of healthy bacteria in the gut and are one of the most stressed upon ingredients of energy drinks right now.
Exact Amount of Ingredients is Unknown
The ingredients are listed in a "propriety blend" format. This means that buyers can't know the exact amount of each ingredient in the powder. This isn't a major concern because the drink nevertheless delivers what it promises.
All Day Energy Greens Review – Conclusion
The $39.99 per canister price tag may seem a little steep but it factors to only $1.3 a serving. This otherwise well-constructed supplement misses out on the probiotic front but it scores with its impressive ingredient list, fruity taste, and great value.
The nearly 40 ingredients include several superfoods that not just provide energy but also deliver antioxidants, maintain the alkaline balance of the body, and boost the immune system and digestion. If you are looking for a green drink supplement, you should definitely check this one out.